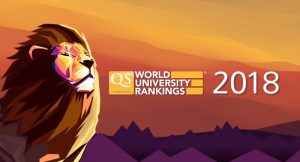 York University ranks among Canada's top universities in many disciplines according to the 2018 QS World University Rankings by Subject report released Feb. 28.
"These rankings are a reflection of York's success in providing students access to a high-quality, research-intensive learning environment, with academic programming that is enriched by experiential learning opportunities, innovative scholars and researchers who are making breakthroughs in their chosen fields, and a shared commitment to having a positive impact on the wellbeing of society," said York University President & Vice-Chancellor Rhonda Lenton. "At the same time, we continue to reach higher, to ensure the excellence of our programming across disciplines and to support the quality and influence of the work of our scholars and researchers."
In the QS World University Rankings category of Social Sciences and Management, York  ranks in the top five universities in Canada for its exceptional program in Politics.
The 2018 QS World University Rankings by Subject report considers 959 universities of the world's universities using a method that ranks each institution according to 48 subjects using four sources (the weight given to each source varies by subject): Academic reputation through QS's global surveys of academics; employer reputation through a global survey of employers; research impact based on research citations per paper; and citation productivity and influence measured through an  h-index.
QS World University Rankings is an annual publication of university rankings by Quacquarelli Symonds (QS). It was previously known as Times Higher Education–QS World University Rankings.
For more information, visit the 2018 QS World University Rankings by Subject website.