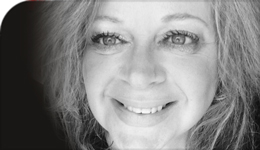 Welcome to the Department of Politics!
Politics is an essential part of all of our lives.  We live together in communities which range in size from our few close friends and neighbours, through the thousands or millions with whom we share our towns and cities, to the countries and continents through which we move, and ultimately to the global community that encompasses us all.  How we live together, and when we live apart even while we are together, is the stuff of politics.
The Department of Politics at York University is world-renowned for its distinctive approach to the study of politics.  We place the fundamental equality of all people and peoples at the very heart of our teaching and the research that informs it.  We seek, in a variety of different ways, to expose and understand the structures and systems of power in our political life that serve to undermine that equality, and so to give some people advantages at the expense of others.  We guide our students in that same understanding, and help them to develop the aptitudes, skills, and attitudes that will not only allow them to thrive in the world in which they live, but to seek to change that world for the better.
We are a community of more than forty active, engaged, faculty; more than a hundred Doctoral candidates; more than fifty Masters students, and nearly a thousand undergraduate Political Science and Global Political Studies majors, actively seeking a transformative understanding of the local, national, regional, and global politics in which we live.
As the Chair of the Department, it is my pleasure to welcome you to join that community, whether as a student, a colleague, or a visitor interested in joining in our passion for a more just and responsible politics.